You Search, They Offer. Real-Time.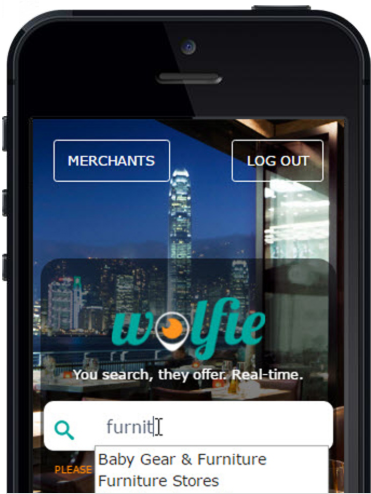 You search…
Whether you are craving a suggestion for a good Italian restaurant, hip spinning class to work up a sweat, or a glow-in-the-dark mini golf course – you simply enter your search into Wolfie.
Local businesses receive an instant notification: "There is a consumer near you looking for your product / service."
They respond with an offer!
The merchant sends an instant offer to the consumer.
Consumer immediately receives the offer and chooses whether or not to accept it.